Is Shubman Gill - The Next Big Thing In Indian Cricket.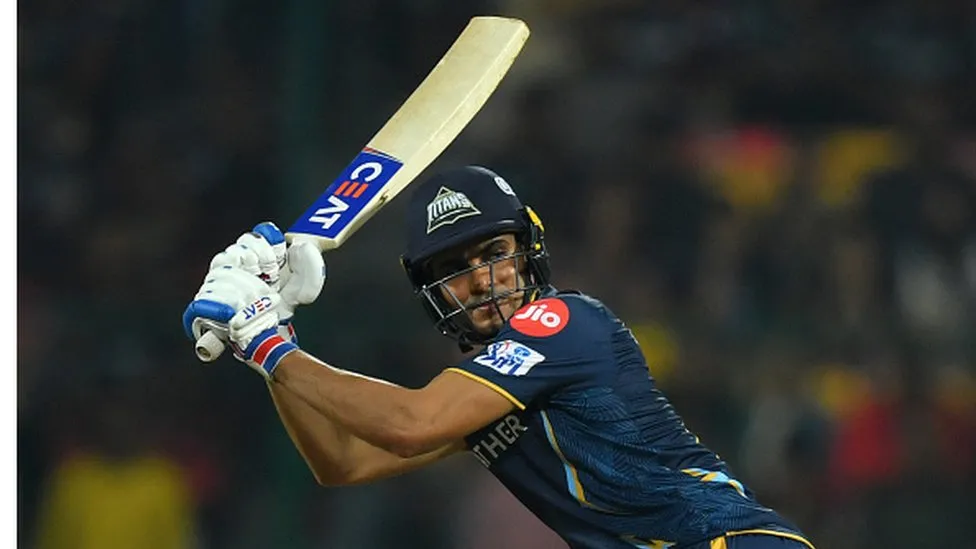 Is Shubman Gill - The Next Big Thing In Indian Cricket.

Former cricketer Wasim Jaffer recently made a massive statement when he claimed that young opener Shubman Gill is the next big batter to come out of the Indian team after Virat Kohli in recent times.

He added that Gill could be an all-format player for the team.

Jaffer commented, "He is a class player. I will probably say that after Virat Kohli, he is the next big batter to come out of the Indian camp. He is a three-format player, and I hope to see many more good things from Shubman Gill."

There has never been any doubt about the 23-year-old's talent. He proved his mettle at the U19 World Cup in 2018, where he was the second-leading run-getter with 372 runs in five innings at an average of 124.

The right-handed batter was soon drafted into the Indian squad and has represented India in 12 Tests and 15 ODIs so far.

The transition from U19 cricket to the big stage is a massive leap. Not everyone can make the adjustments instantly. Gill has displayed glimpses of brilliance, but there has been an equal number of disappointments.

Shubman Gill is surely the next big thing!

Maybe the time is not yet right to say this out loud but Shubman Gill has already started showing signs of being one of the finest that Indian cricket has to offer and if one is being too audacious, then we may also say that he can very well be the successor to Virat Kohli and turn out to be a better batter than one of the strongest names in the antiquity of Indian cricket.

There are obvious reasons why we say that Virat Kohli can be replaced by Shubman Gill and he can actually be a better and finer version of the King. Once again, these are just perspectives and also considering the time lapse in motion.

Plenty to prove Shubman's class

When it comes to talent, Gill is perhaps next to none in Indian cricket among the upcoming generation.

But consistency and success at the top stage require ultimate dedication, a different mindset, and good technique to deal with varied conditions in the case of a batter.

Gill looked in sublime form during his maiden Test hundred against Bangladesh on a tricky surface. It was a much-needed knock since he has fallen short on a few occasions in the past.

The right-handed batter made an impressive Test debut in Australia in 2020-21, registering scores of 45, 35*, 50, 31, and 7 before signing off with that epic 91 in the historic chase at The Gabba.

For a youngster playing in his debut Test series, Gill's knock in Brisbane was out of the top drawer. He displayed fantastic resolve, temperament, and technique to deal with challenging conditions.

The young opener laid a solid platform for India's epic victory, and Rishabh Pant completed the task with an equally fine knock.

In subsequent Tests, though, Gill could have built on the great kick-off to his career in red-ball cricket. There have been several starts, and he has also looked in good touch out in the middle.

His technique has also come under the scanner against the moving ball, where his foot movement has been found wanting.

Can Gill build on one-day success?

While the 23-year-old has only played 15 ODIs so far, he has made a terrific start to his international career in the format.

Gill has smashed 687 runs at an average of 57.25 and a strike rate of 99.13 with one hundred and four fifties.

However, with all due credit, most of his success has come against relative sides like West Indies and Zimbabwe. He got starts in the home series against South Africa but could not convert them again.

Gill is yet to play a T20I for India. In his overall T20 career, he has played 95 matches with a strike rate of 128.72.

He has experienced mixed results in the IPL. On some days, the ball has flown off the bat.

Here are three reasons why Shubman Gill will be a better batter than Virat Kohli in the future.

1) Plays spin without breaking a sweat

Virat Kohli probably is one of the finest that the world has to offer and yet his vulnerability against spin is palpable. This is exactly what makes his latest stint in international cricket questionable.

However, Gill is an exact embodiment of the Indian mindset where anyone with the bat in his hand is an excellent player of spin.

2) A great reader of the ball

Virat has a bit of hesitation going up against the left-arm seamers and he can create all sorts of chaos if the ball is nipping in close.

However, Shubman has his own set of drives that will only be sharpening with time. If he can keep himself fit right until the very end then the magic won't be far away from blooming like a flower.

3) Ice-cool mentality

Kohli is an expressive cricketer and at times tends to lose his head.

Shubman Gill, however, believes in turning the tide around in a clinical fashion as he is extremely calm and most importantly believes that his bat should be doing the talking.

He has never shown that aggression in his expressions except when he scored that double-hundred in ODIs. Sachin had a similar mindset and we may simply be seeing another rising star.

Shubman's form in the current IPL 2023

Gujarat Titans (GT) opener Shubman Gill is in the form of his life in the Indian Premier League 2023.

He has struck a double hundred in ODIs, a T20I ton in 2023 before he hit a fine IPL ton, his first in the T20 championship, against Sunrisers Hyderabad (SRH).

Gill smashed a 58-ball 101 to guide GT to a 32-run win and won praise from all quarters.

Thanks to this knock, Gill is now on the number 2 spot in the Orange Cap race with a total of 576 runs from 13 matches.

Faf du Plessis leads the race with 631 runs from 12 matches. Yashasvi Jaiswal, another standout performer this season, is on number 3 with 575 runs in 13 matches.