Few lesser-known & interesting stories of the IPL (Indian Premier League)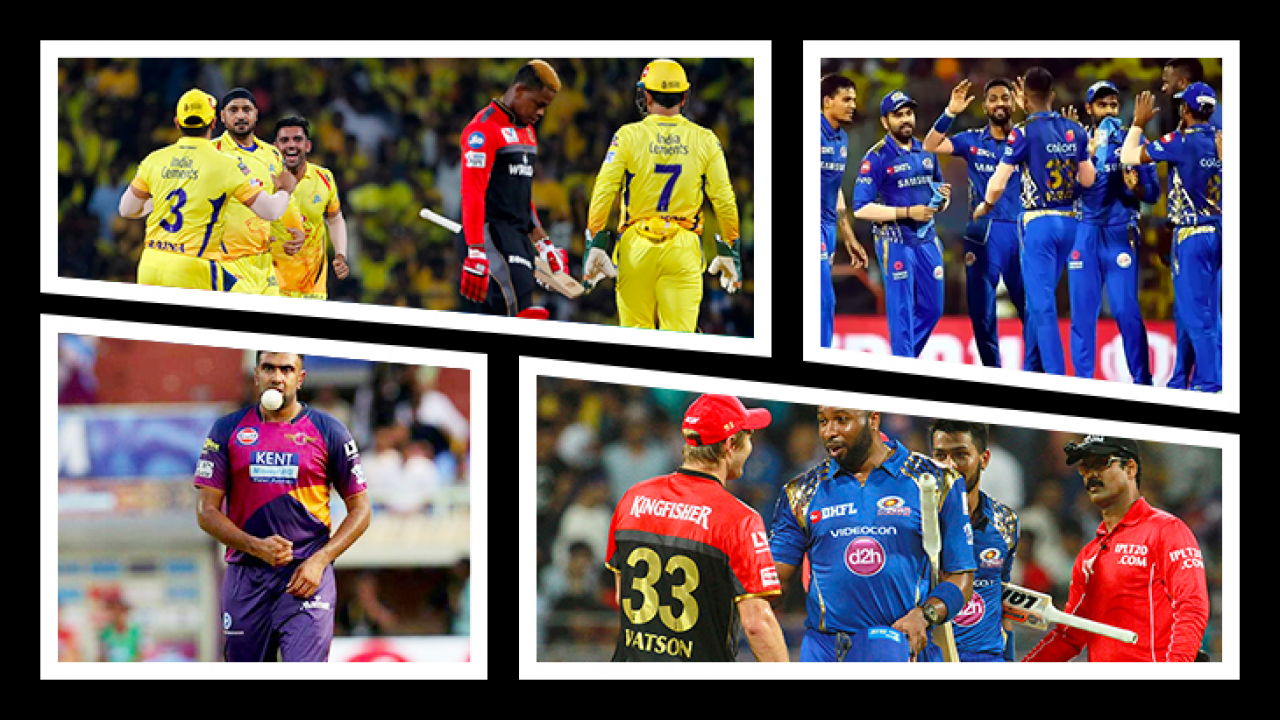 Few lesser-known & interesting stories of the IPL (Indian Premier League)

The Indian Premier League is one of the most celebrated T20 leagues around the world. The glitz, glamour, and immense wealth attached to it adds to the glory.

Fans around the world mostly know things that come well on the table and get highlighted on social media but there even exists a part of the league which is lesser-known.

Ever since the inception of the IPL in 2008, there have been various stories of the league that have not come to fans' attention properly.

Sometimes the media doesn't highlight it much and on the other hand, people are not only able to bring the correct facts.

While the IPL has amassed a large following over the previous 13 years, there are a few lesser-known facts that many people are unaware of.

1. The Most Valuable Player Award has only been earned by two Indians

The IPL's primary purpose was to promote Indian indigenous cricket.

Foreign players, on the other hand, have been more dominating in the league, with only Virat Kohli and Sachin Tendulkar winning the MVP (Most Valuable Player) of the Season title.

2. RCB is the first team in IPL history to score more than 250 and fewer than 50 runs in a single innings

Royal Challengers Bangalore has never won the IPL title, but it does have an odd record in the competition. In a single IPL inning, RCB is the only team to record a 250+ total and score less than 50 runs.

3. Ravindra Jadeja got banned for IPL 2010 season

Not many would connect with the story as it mostly remained under the table back in the year 2010 when ace all-rounder Ravindra Jadeja used to play for Rajasthan Royals.

It came to the notice that Jadeja was reluctant in signing a contract renewal as per reports.

And this is why the governing council of IPL decided to ban Jadeja from IPL 2011 auctions and playing year 2010.

This occurred because it was also reported that the all-rounder was constantly trying to negotiate with other franchises for more money.

4. Virat Kohli breaches BCCI guidelines in IPL 2015

The incident happened in IPL 2015 while Virat Kohli-led RCB were up against Delhi Daredevils (now Delhi Capitals) during a match at M Chinnaswamy stadium.

Skipper Kohli stepped out of the players' area to see and chat with his then-girlfriend Anushka Sharma.

Kohli was spotted chatting with Anushka in the VIP box during a rain break. It created a lot of controversies as players are not allowed to interact with anyone other than dug-out members.

As per anti-corruption guidelines, Virat Kohli breached the laws and then BCCI secretary Anurag Thakur stated that the star batsman will be issued a notice as no player is above law but it was reported later that he was let go without much hassle.

5. One ball cost Star Sports ₹ 21 lakhs

According to a source, Star Sports paid INR 21 lakhs for telecasting one ball of IPL in the previous two seasons, despite having spent INR 16347.5 million for the rights.

6. Virat Kohli is involved in three partnerships totaling more than 200 runs

Virat Kohli, the former captain of RCB, not only has the most runs in IPL history, but he is also the only batsman to be a part of three 200-plus partnerships in the tournament, one with Gayle and two with de Villiers.

7. In the IPL, Harbhajan Singh has the most ducks

Harbhajan Singh, the former Chennai Super Kings' off-spin bowler, has 13 ducks in his 12-year IPL career. The bulk has come out from his previous team, the Mumbai Indians.

8. No no-ball for 386 overs

Piyush Chawla is one of the most underrated spinners of Indian cricket history. However, the leg-spinner holds one of the most astounding records.

During his time with Delhi Daredevils, he did not bowl a single no-ball for 386 overs. For eight years, he had bowled in the most disciplined way one can imagine.

9. Only two overseas players have played more than 100 matches for a single team

The extravagant T20 tournament has come a long way since its commencement in 2008, and over the years many players have switched clubs.

But Kieron and AB de Villiers are the only two players who have played over 100 matches for one team.

ABD made his debut for Delhi, but since 2011 he was a loyal RCB servant.

The South African batsman played 101 matches for the Bangalore side.

While Pollard, he made his debut for Mumbai Indians in 2010. He has played 123 games for the franchise.

10. Confessions of Cheerleaders

The points raised by cheerleaders have been in news several times. Many accused the IPL organizers of being racist as they selected only white women for this job.

Many even added that they were objectified on various occasions.

However, the turning point came in 2011 when cheerleader Gabriella Pasqualotto said that flirtatious parties are being organized by Mumbai Indians, through her blog.

She added that a lot of players had privacy concerns with respect to the same blog.

After raising her voice repeatedly, a change did come, when the communication or even friendly relations between players and cheerleaders were completely ceased after her shocking revelations.